I knew he had a BUNCH of bankruptcies,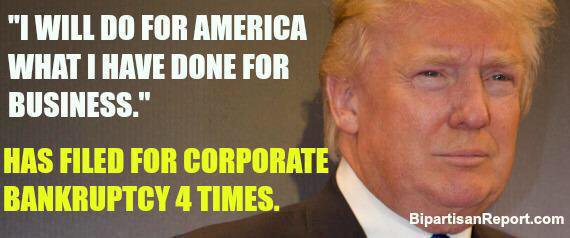 but I wasn't sure HOW many, cuz you hear from 4 to 6. Well, it is at LEAST six, plus a bunch of failed businesses, according to Snopes, who is MUCH more believable than the Liar in Chief. Remember, this is the clown that the FOXNews swallowing sheep think should run our country, cuz they believe the lies.
Other Trump Business Failures
As well as his
six bankruptcies
, Donald Trump has undertaken a number of business projects that ultimately failed without resulting in bankrupcties, including:
Wow, sure seems like presidential material to me, say the clueless sheep...