Trump's kind of guy....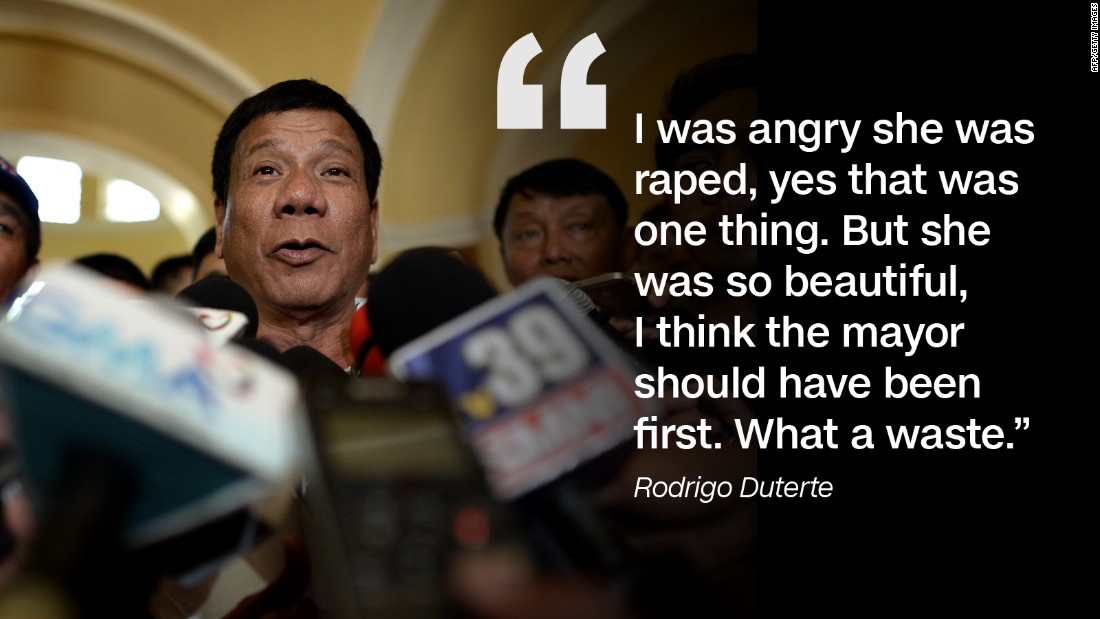 "I have worked in 60 countries, covered wars in Iraq and Afghanistan, and spent much of 2014 living inside West Africa's Ebola zone, a place gripped by fear and death," the photojournalist Daniel Berehulak wrote in The Times last year. "What I experienced in the Philippines felt like a new level of ruthlessness: police officers' summarily shooting anyone suspected of dealing or even using drugs, vigilantes' taking seriously Mr. Duterte's call to 'slaughter them all.'"
Mr. Duterte is President Rodrigo Duterte of the Philippines, now overseeing a campaign of mass murder. This weekend, President Trump continued his bonhomie with Duterte. The two had a "
very friendly conversation
" by phone, according to administration officials, and Trump invited Duterte to visit the White House.
The civilized world leaders abhor Duterte and his actions. Not Trump. He sees a kindred spirit in the ruthless dictator
...
In other observations:
Trump's Degradation of the Language
By CHARLES M. BLOW
In Trump world, facts don't matter, truth doesn't matter, language doesn't matter.


Bottom line, he speaks at a fourth grade level, or less, so the sheep can understand, PLUS
that's all he knows, as he reads at the same grade school level.