Wow, it's finally here. The Super Bowl, that is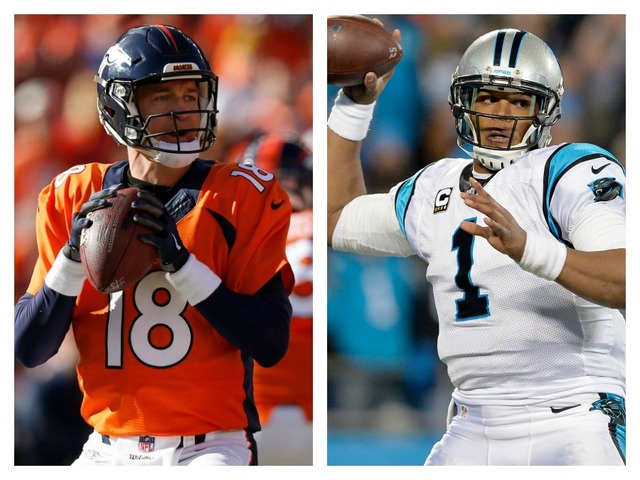 Today we find out if The Sheriff and Denver's #1 defense can stop Cam Newton and the Panthers. Am really hoping for a Denver W, but would almost be happy to see a good close game, unlike 2 years ago, so it's a fun party for our 'Over the Hill' crew. Would be perfect to see Peyton get his 200th win, which would be the most EVER by a QB, before he rides off into a blue and orange sunset. They say 'defense wins championships' and in the last 11 games that the #1 defense played in the big game, they won 9. We'll see, but they didn't have to play against Cam Newton, the closest thing to Superman I can remember, in the NFL.
I can't imagine how S L O W, the clock is going for the players, but pretty soon Lady Gaga sings the anthem, and we'll see if Peyton can win #200. Go Broncos!