Have I ever mentioned,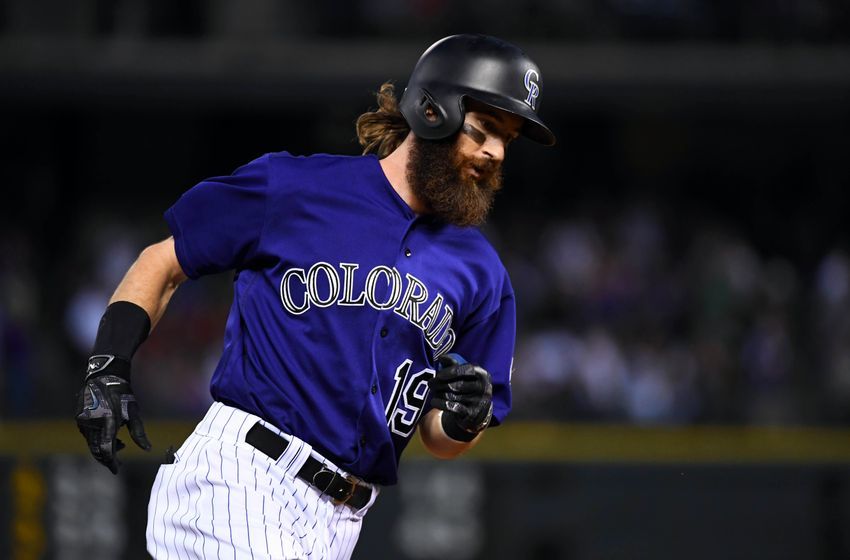 I LOVE sports?
Baseball is usually kind of s slow game, but this year's Rockies are FUN!
They've got the best AND youngest pitching staff in baseball. Throw in great hitting, with leaders in about every category, and nearly flawless defense. Best team in baseball right now and they show WHY nearly every game.
Crazy stat #1. Charlie Blackmon, lead off hitter with the best beard/mullet in baseball), leads b-ball in RBI's.
Their #1 pitcher, Jon Gray was injured and now after 6 weeks, they don't know WHO is gonna be sent down to make a spot for him, which is kind crazy when you have 3 rookies in the rotation, and Jeff Hoffman, who has a perfect record, goes back and forth to Triple A ball.
Stay tough, Rockies....