In Kentucky, where they ain't known for their 'smarts'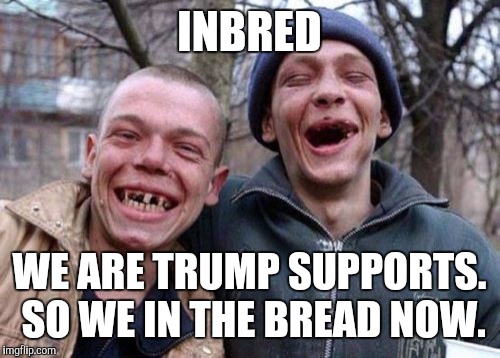 Kentucky Crowd Cheers Trump Quote, Then Finds Out It's Actually From Obama
High school valedictorian trolls his class with an
unexpected quote.
A valedictorian graduating from high school in Kentucky
got the audience to cheer an "inspirational quote" from
President
Donald Trump
.
"Don't just get involved," Ben Bowling said in the footage
posted online by the Louisville Courier Journal. "Fight for
your seat at the table. Better yet, fight for a seat at the
head of the table."
He cited Trump as the source, and the crowd cheered.